What's New in Bento for iPad
Synchronises with Bento 4 for Mac.
Includes the ability to record and store Voice Memos in media fields.
Supports new features introduced with Bento 4 for Mac, including location fields and simple list data types.
Supports features introduced with new versions of iOS, including multitasking, high-resolution icons and printing of PDFs stored in media fields.
Related data fields can now be created and edited on the iPhone.
Address Book and iCal Tasks library synchronisation can now be turned off in device Settings.
iCal Tasks are now synchronised via Bento 4 for Mac.
Supports Landscape mode.
Supports full-screen viewing of PDFs stored in media fields.
Includes localised versions that run in French, Italian, German, Spanish, Dutch and Japanese.
What is Bento for iPad?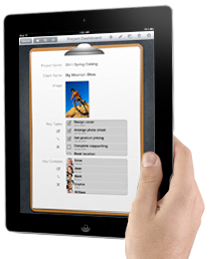 Bento for iPad is one of the top iPad apps and the most popular personal database for iPad.
Manage contacts, track projects, plan events and so much more — all in one easy to use iPad personal database that you can use standalone or synchronise with Bento 4 for Mac!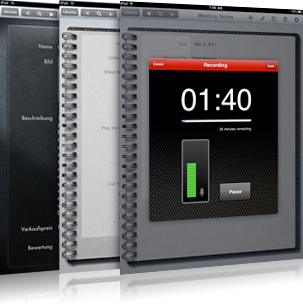 Get started in seconds
Bento for iPad includes 25 pre-designed templates that are ready to use at work, home, school and in your community. Easily customise them to organise virtually any type of information you have.
Get in touch with your details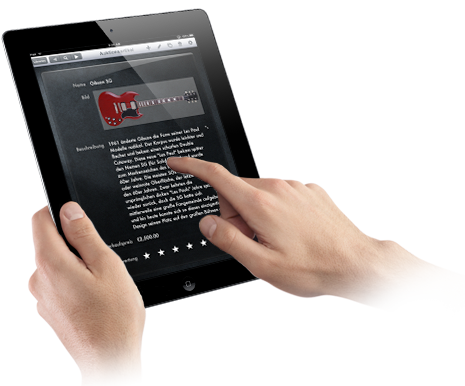 View your information in exciting new ways thanks to support for new iPad gestures. Plus, with Bento for iPad, you can simply touch the screen to edit information in choice fields, date fields, rating fields and checkboxes. A quick tap lets you watch videos, view photos, files and send emails. Even browse web links in Safari without leaving Bento and record voice memos with quick tap.

Our catalogue used to be static, printed on paper. Now we can sort it on the fly, search it and display super-high-resolution images to our clients.

– Jeff Feero, Jewellery Maker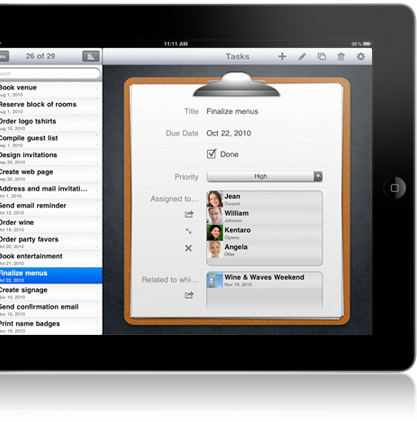 Big, beautiful Bento
Bento for iPad is based on Bento for iPhone and has been enhanced to make the most of the big, beautiful iPad screen.
The details stored in Bento are now larger and easier to read. In landscape, a split screen view shows both a complete records list and a single record's details simultaneously. Rotate the iPad to portrait to focus on one record at a time. Enter numbers with ease, thanks to the large, custom onscreen keyboard. Even view photos, movies and Adobe® PDF files stored in Bento media fields.
Plus, Bento for iPad includes background themes with coordinated fonts designed specifically for iPad to make your data look better than ever on the larger screen.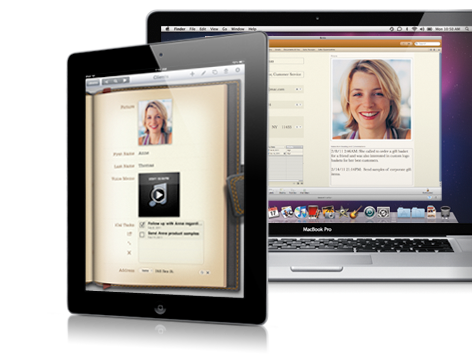 Stays in sync
Similar to Bento for iPhone1, Bento for iPad is a great standalone app. it also synchronises directly with Bento running on a Mac, so you can automatically keep your desktop and iPad up-to-date whether editing your information on your Mac or iPad.
Note: Synchronisation requires Bento 3.0.4 for Mac or Bento 4 for Mac and a Wi-Fi wireless network connection.
1 Bento for iPhone is sold separately and runs on the iPhone, iPod touch and iPad in its original unmodified size.