The FileMaker Platform
Transform your business
Wasting time chasing down your business data?
Are you experiencing one or more of these situations at work:
Slow manual process
You gather and share information using a manual process so it's slow, inefficient and prone to data entry errors.
Scattered information
Your information is stored in separate systems or multiple spreadsheets, or exists only on paper.
Rigid technology
You've looked for a packaged app but it doesn't do exactly what you want and it doesn't support both desktop computers and iPad and iPhones.
If any of these scenarios apply to you — find out how you can transform your current business practices today.
View video on common business challenges
The answer? Create your own custom solution.
Have you ever considered creating your own solution — one that does exactly what you need — but thought it would be too difficult or time consuming? Then the FileMaker Platform is right for you.
Packaged App
Custom Solution
Rigid

Rigid design — won't fit your unique business.

Flexible

Runs exactly as you want it to.

Complex

Includes more functionality than you need so you're paying for unused features.

Right-sized

Cost effective and you only pay for what you need.

Separate

Doesn't integrate with external data. Creates separate silos of information.

Integrated

Easy to integrate with existing business systems.
Custom solutions are more flexible and cost effective compared to prebuilt apps.
Programming
FileMaker Platform
Programming

Requires expensive programming resources.

DIY

Requires no programming skills.

Weeks

Takes weeks to create and deploy.

Hours

Takes just hours to create and run.

Single platform

Requires separate projects for desktops, mobile devices, and web browsers.

Multi-platform

Works across iPad, iPhone, Windows, Mac, and the web.
The FileMaker Platform is faster and easier to create, run, and manage solutions than expensive programming projects.
The FileMaker Platform
The FileMaker Platform is ideally suited for your unique needs. Quickly create and run solutions that work seamlessly across iPad, iPhone, Windows, Mac and the web — no programming skills needed. It's easy and affordable to get started — so you can see the immediate results and instantly transform your business.
View Platform Overview video
The FileMaker Advantage
Only the FileMaker Platform gives you what you need to get started managing
contacts, assets, content, invoices, and more in just hours.

Easy to use
With the intuitive graphical interface, flexible design tools, built-in Starter Solutions and ready-to-use themes it's easy to create the solution you want. Get tools to quickly automate common business tasks. Add data you already have, like an Excel spreadsheet, then you're ready to go!

iOS ready
Create powerful solutions for iPad and iPhone that leverage the full capability of the FileMaker Platform. Plus, you can use your solutions to scan bar codes, capture signatures, add photos and videos from the camera, and more.

Share with your team
Whether your team is large or small you can safely share the same information among FileMaker users on iPad, iPhone, Windows, Mac, and the web — all in real time.

Built-in reporting tools
Create reports on the fly in familiar spreadsheet-like format, make eye-catching charts and easily build custom reports with a step-by-step assistant.

Secure your data
Take control of your data. Centralize your information on a server and safely access data using proven encryption standards. Manage individual user privileges even down to the field level.

Integrate with other data sources
Connect to existing data sources such as SQL, ODBC/JDBC, XML, and more. You'll be able to manage processes and create views of information that span multiple systems across your business.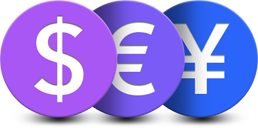 Affordable pricing
Starting at just $9 a month per user, the FileMaker Platform fits any budget and is a great value compared to expensive enterprise applications or complex programming projects.
Product Overview
The FileMaker Platform is a complete line of products with everything you need
to create and run solutions across iPad, iPhone, Windows, Mac, and the web.
How it works
Create

Use FileMaker Pro to create solutions.
Or use FileMaker Pro Advanced for more development and customization tools.
Share
Use FileMaker Server to securely manage and share information with groups of FileMaker clients.
Run

Use FileMaker Pro to run solutions on desktops.
Use FileMaker Go to run solutions
on iPad and iPhone.
Use FileMaker WebDirect (a feature of FileMaker Server) to run solutions in a browser.
Why FileMaker
Millions of people worldwide rely on the FileMaker Platform to share customer information,
manage projects, track assets, and more. So whether you're at a desk or on the go, start using the FileMaker Platform to transform the way you do business.
Plus, there's a host of resources to help you along the way as you design and
build FileMaker solutions:
Guides and training materials
Free technical community
FileMaker Business Alliance
Next steps
Learn more about what the FileMaker Platform can do for you and your business:
Customer stories - Explore how others are using the FileMaker Platform
Demo - View a demo on creating a FileMaker solution
Pricing - See FileMaker products and pricing options
FileMaker Platform
FileMaker Pro
FileMaker Pro Advanced
FileMaker Go
FileMaker Server
FileMaker WebDirect