Complete platform for iOS business apps
The FileMaker Platform is a complete software suite used to create, deploy and manage data-driven business apps for the iPad and iPhone.
As the chart shows, this comprehensive development environment allows for:
Design & build stunning iOS apps
Integrate mobile apps into existing enterprise & departmental systems
Easily deploy & update apps as requirements evolve
Secure & manage apps using industry standard authentication

Designing and Building Apps
Users expect iPad and iPhone business apps to be simple, appealing, and extremely easy to use. The FileMaker Platform provides flexible design tools to create stunning, professional custom apps.
Based on a a full-featured relational database model, the platform has an integrated workflow, scripted business logic, and flexible reporting capabilities.
It also includes a powerful app development framework, offering a wide range of data views along with searching, sorting and data validation, on-device charting, and more. The framework takes advantage of essential iOS APIs such as location awareness, camera support, audio capture, and Apple Airplay.
Apps built using the FileMaker Platform not only run on iOS, they also automatically run on Windows, Mac, and web browsers.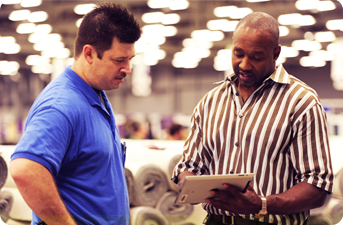 Integrating Apps
The FileMaker Platform includes a powerful app server with integration services that connect existing systems and processes. Exchange data with ERP and CRM applications and implement workflows that incorporate FileMaker, Oracle, MySQL, Microsoft SQL, and other database systems.
Deploying and Updating Apps
Using the FileMaker Platform also ensures all mobile clients are up-to-date by instantly pushing app updates to networked sales teams, warehouse workers, or other field-based team members. Non-networked deployment scenarios, such as store kiosks or service reference guides, are also supported.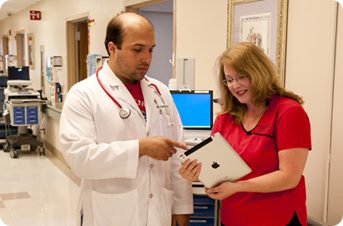 Managing Apps
Securing and managing apps is easy with the extensive privileges model built into FileMaker software, allowing for a role-based security model without coding. Apps can be configured with independent authentication, or leverage Active Directory and Open Directory standards. Operate with confidence using the application and data back up services.
Evolve Apps
You will certainly evolve your mobile apps based on user feedback and changing business conditions. The FileMaker Platform is designed for fast prototyping, rapid app development and frequent app updates. And the FileMaker App Server instantly pushes your app updates to connected FileMaker Go users.
Next Steps
View an overview and demo of the FileMaker Platform
Read about how to create custom iOS apps
Download a free deployment kit and trial